Unclear regulations, low prices and an insufficient grid are hampering efforts to develop offshore wind power, experts and industry insiders have said.
By 2030 offshore wind power capacity would be 7,000 megawatts (MW), envisages the Power Development Master Plan VIII for 2021-30.
But Nguyen Thi Thanh Binh, deputy director of conglomerate T&T Group, said at a conference last week that ambiguous regulations are the biggest hurdle to achieving the government's goal.
"A policy framework, construction roadmap or pricing mechanism for offshore wind power plants has yet to be drawn up, and there is also a lack of specific, clear instructions."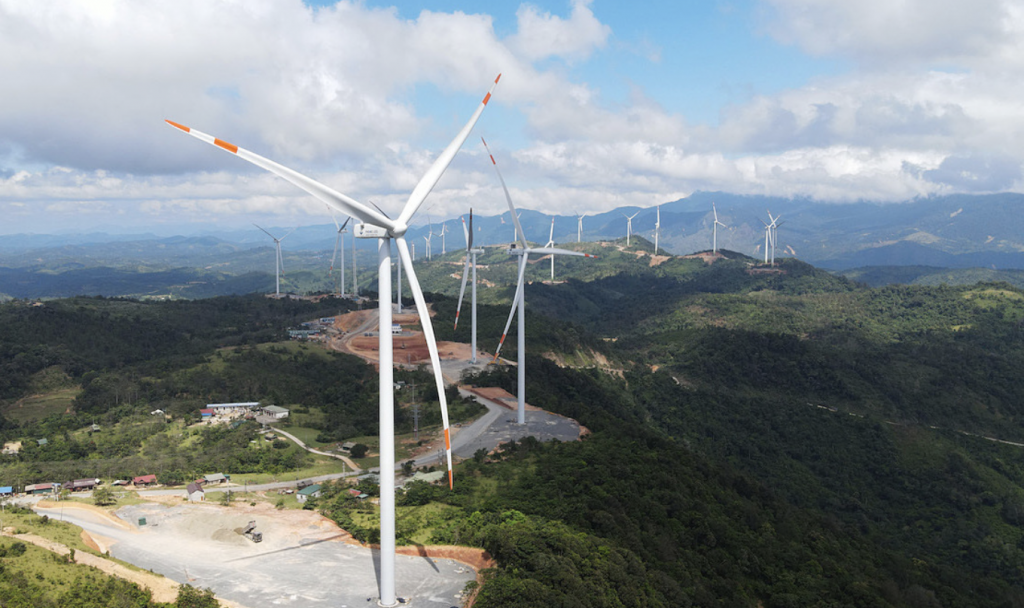 Offshore wind farms usually take six to nine months before commercially operating, and so it is a huge risk for investors if the mechanism is unclear, she added.
Bui Van Thinh, chairman of the Binh Thuan Wind and Solar Energy Association, spoke about another problem: Vietnam's power grid.
"The country's grid for renewable sources is already overloaded, and so it cannot benefit from more supply."
Upgrading the power system to cope with the targeted load requires a huge investment, and national utility EVN has no incentive to do it as it buys renewable energy at a loss.
Meanwhile, the newly amended Law on Electricity allows private investors to fund power grids, but lacks specific instructions for implementation.
Pricing issues
Last October the Ministry of Industry and Trade stopped the feed-in-tariff (FIT) incentive price for wind power projects.
It is now seeking feedback on bidding mechanisms for renewable energy prices.
But Binh warned against doing that now, saying both investors and the market would be hurt.
"Offshore wind power is a relatively new sector in Vietnam, and some investors are considering them test runs.
"Bidding in this case will disrupt the market, and investors may decide to forfeit them after winning bids."
Mark Hutchinson of the Global Wind Energy Council pointed to the fact that no country has been able to install 3,000 MW of offshore wind power through bidding in early stages.
Citing the experiences of the UK, the Netherlands and Taiwan, he said investors need to have a buffer time before bidding starts.
FIT prices could be offered for the first 4,000 MW, and the next 3,000 MW could be priced through bidding, he said.
He also suggested qualification-based selection to fast-track planning and construction.
Doan Ngoc Duong, vice chairman of the Institute of Energy (IEVN) agreed, saying many countries have adopted similar policies to incentivize investors in early phases.
"We need a pioneering project as a pilot for choosing investors and mechanisms."
Too many investors
Nguyen Thanh Huyen of the Vietnam Administration of Seas and Islands said the number of companies seeking to invest in offshore wind farms has skyrocketed.
"Over the last year and a half 35 firms have asked to explore 41 locations to build wind farms, up from the previous three."
Nguyen Manh Cuong of the IEVN said 22 projects have registered in the north and 74 in the south with a total designed capacity of over 156,000 MW.
This is much higher than the government's target of 7,000 MW.
In the northern province of Nam Dinh, for instance, only one project is registered, but with a capacity of 12,000 MW.
Source: VnExpress