Khang Duc has been researching LNG projects, contact us to discuss and develop a green, clean and sustainable energy industry.
Scope of work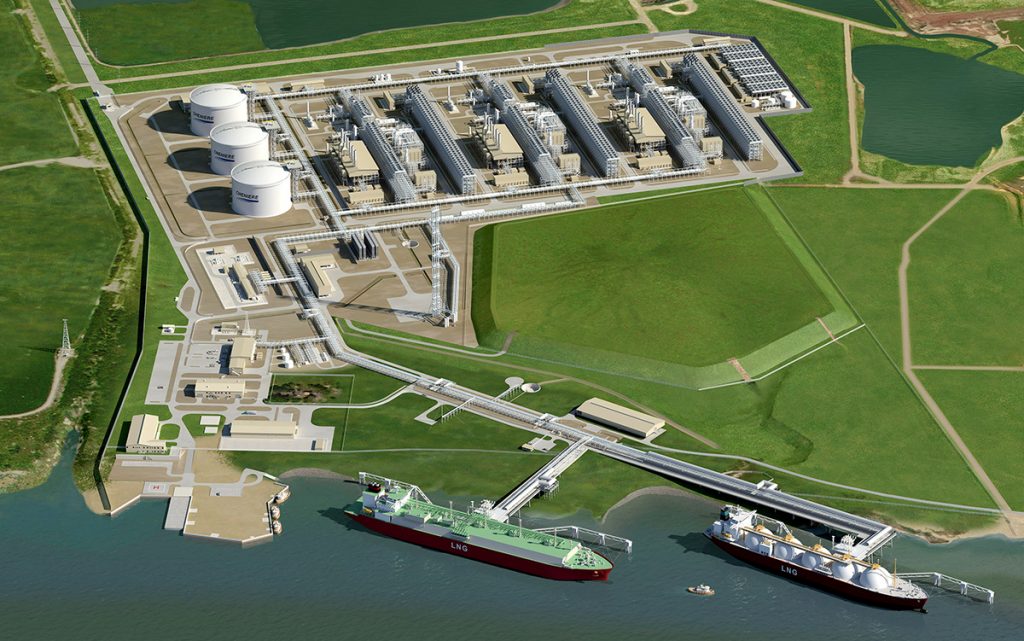 Construction of LNG Facility
Consists of marine terminal, transfer pipelines, storage, regasification, nitrogen production plant, and extraction facilities, a vapour handling system and associated infrastructure/support facilities including:
LNG marine transfer pipeline.
natural gas pipeline connecting to distribution pipeline.
natural gas pipeline connecting to the co-generation plant.
natural gas pipeline connecting to the petrochemical plant.
emergency shutdown system.
hazard detection system.
security system and facilities.
fire response system.
natural gas flare.
plant air, instrument air and nitrogen systems.
electric power distribution and control systems.
storm-water system.
control building.
access roadways and service buildings.
fire and emergency access roads.
Why should you choose Khang Duc as your LNG project contractor?
Khang Duc has many years of experience in the field of construction, especially in all 3 fields related to the construction of LNG project:
Design & construction of renewable energy projects.
Design & construction of seaports, embankments, inland waterways.
Construction of factories, factory infrastructure, industrial parks.
We are also an EPC & BOP contractor of many big energy projects in Vietnam:
During the construction of the LNG project, we also ensure:
Time management / project schedule.
Project Cost/Resource Management.
Project quality management.
Project risk management.
Project contract / Procurement management.
Contact us
Add: SAV8-06.05, The Sun Avenue Building, 28 Mai Chi Tho St., An Phu Ward, Thu Duc city, Ho Chi Minh city.
Tel:
Tender Department: (+84) 28 6281 7417
Business Development Department:
(+84) 963 700 505 | (+84) 28 22 00 33 77
HR Department: (+84) 28 6656 5454
Planning Department: (+84) 28 2237 0075
Email: info@khangducconst.com