Danish wind turbine giant Vestas has announced today that it, along with a coalition of industry and academic leaders, has figured out how to fully recycle wind turbine blades.
Now Vestas, along with Olin, an epoxy producer, the Danish Technological Institute, and Aarhus University in Denmark claims to have achieved a full recycling cycle of turbine blades by splitting and recycling both fiber and epoxy:
Here's how the two-step process works. First, thermoset composites are split into fiber and epoxy. Second, the epoxy is further broken up into base components similar to virgin materials using a chemcycling process. These materials can then be reused in new turbine blades. The cycle is illustrated below: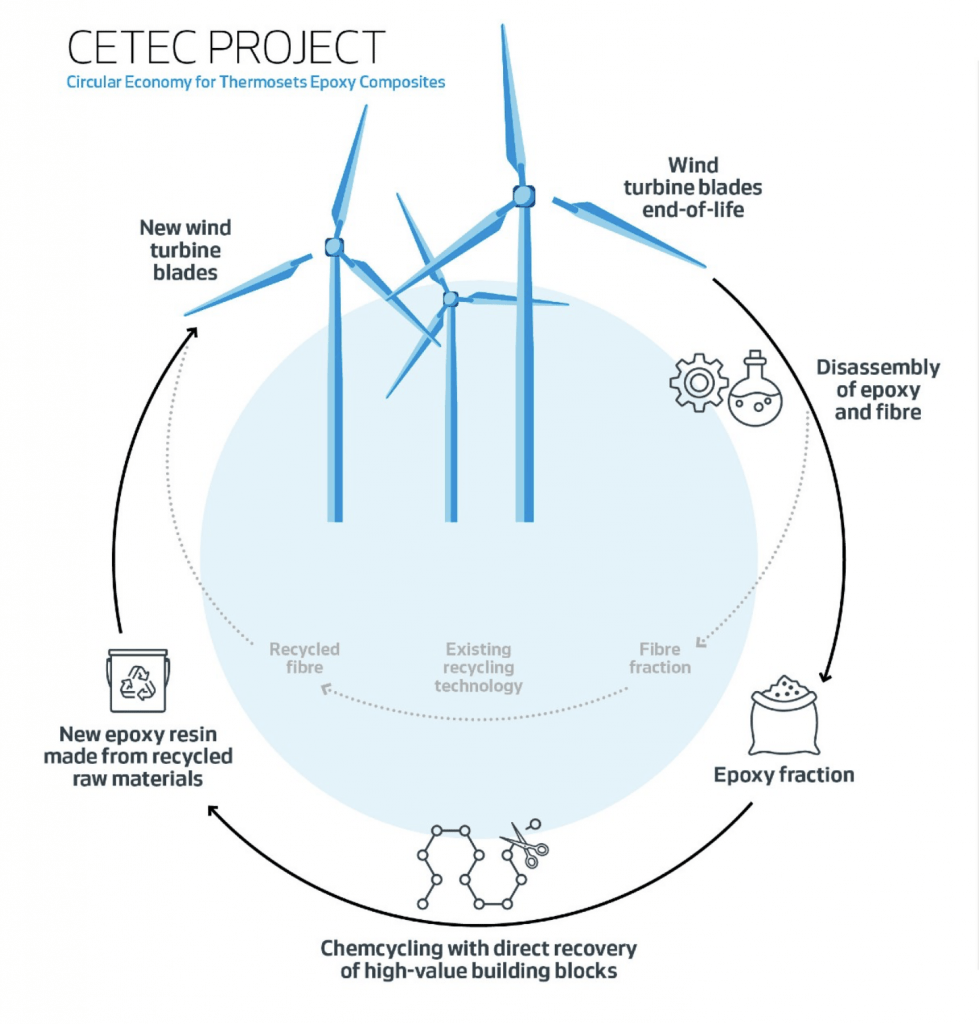 The key characteristic of composite materials is their unique combination of low weight and high strength. This is governed by the strong bonding of two different materials – fiber and epoxy. The dilemma is that this strong bond is also the feature that renders these materials difficult to recycle. Therefore, the development of CETEC's novel technology, enabling disassembly of the composite at end-of-life, is a gamechanger, that will allow us to capture the value represented by each material stream in a new circular value chain.
Source: electrek.co